CHINA STRATEGY DEPARTMENT
The China Strategy Department
The China Technical Department consists of Chinese attorneys-at-law, Chinese patent attorneys, and staff who are fluent in Chinese, all working together to manage intellectual property with close attention from a two-way Japan-China perspective.
As experts, we provide full support to our clients at every stage from application filing to registration with the Chinese Patent Office. We also provide full support to Chinese companies on intellectual property operations such as filing applications to the Japan Patent Office.
Our Chinese engineers with patent attorney qualifications have a wide range of specialties, allowing us to form dedicated teams to suit the clients' business type and requirements so we can respond to them rapidly with the required technical level.
Our client relationships are free from linguistic stress as we can communicate with our clients in Japanese, Chinese, and English, keeping track of all the developments regarding the application process accurately and without delay so we can respond to client requests without fail.
As the global economy expands, intellectual property is afforded more importance on a global scale.
However, it can be difficult to promptly recognize the differences in the intellectual property protection systems of different countries and respond to them appropriately.
Intellectual property-related laws are revised frequently, especially in China.
The China Technical Department works closely with many local agents in China to provide the best possible services to our clients. We also provide occasional training in order to improve our operations and to respond quickly and flexibly to changing circumstances.
In addition to providing a high level of service to our clients, we strive to reduce costs by using our wealth of experience and expertise to simplify processes and avoid unnecessary expenses as much as possible.
We make the best plan for each client, not only minimizing costs, but also proactively promoting the prompt acquisition of more beneficial rights.
As described above, we are committed to providing our clients with high-quality IP services at reasonable prices by fully utilizing our strengths in all areas from application filing to rights enforcement.
Jiang Yu, Attorney-At-Law (China), Patent Attorney (China)
Manager, Technical Department-China
Manager, Technical Department-China
Jiang Yu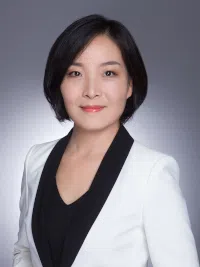 As head of the China Technical Department, Ms. Yu leads a team that provides clients with IP services at the highest level. After studying Japanese in university, Ms. Yu relocated to Japan in 1999 to further her education. While pursuing her bachelor's degree in information science, she also held a position at the Advanced Telecommunications Research Institute International (ATR) for two years. This experience as a researcher sparked her interest in intellectual property. She entered the IP industry in 2004, and since then has been active as a lawyer and patent attorney, traveling between China and Japan. Ms. Yu has extensive experience in intellectual property, including drafting applications, translation, Office Actions, patent invalidation, and patent litigation.
Fields of Specialization
Electronics, telecommunications, machinery, automobiles, etc.
Languages
Chinese, Japanese, English