DESIGN DEPARTMENT
The Design Department
In the Design Department, highly experienced design patent attorneys provide full professional support to clients at every stage from application to granting patents, not only complying with domestic laws but also strategically envisioning possible design patent applications overseas in the future.
Our patent attorney in charge of design has over 20 years of experience, so he can file applications that accurately capture the points that should be granted as design while collaborating with our patent engineers specialized in diverse technical fields, thereby promptly satisfying client needs and expectations at any level.
In today's increasingly globalized world, design rights are growing more important domestically and worldwide.
However, design patent systems can differ from country to country, which makes it extremely difficult to collect the latest information to prepare an appropriate application.
In order to provide our clients with the best services and to respond quickly and flexibly to changing circumstances, the Design Department uses the network we have spent many years building to work closely with local agents from around the world. We also provide occasional training on expert knowledge in order to improve work quality.
Like all the departments of our office, we strive to provide our clients with a high level of service while keep costs down by using our wealth of experience and knowledge to simplify processes and expenses as much as possible.
We promise to provide high-quality IP services at reasonable prices by fully utilizing our strengths as specialists in all aspects, from filing to design right enforcement.
Naokatsu Kayano, Patent Attorney
Chief Manager, Design Department
Chief Manager, Design Department
Naokatsu Kayano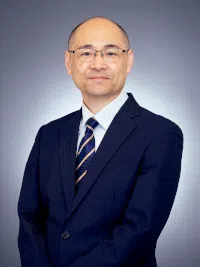 Mr. Kayano registered as a patent attorney in 2001, and he has long served as a member of the Japan Patent Office and the Japan Patent Attorneys Association. Specifically, he has been a member of the Design Committee since 2006, and he served as committee chairperson in 2014 and 2015. He was also appointed as a JPO Patent Attorney Examination Committee member (Design) from 2013 to 2015 and again from 2018 to 2019.
His other activities include serving as an adjunct professor in Design Law at the prestigious Japanese art academies of Sugino Fashion College and the Ochabi Institute to increase knowledge of design law among younger generations in Japan.
Fields of Specialization
Design (We can handle design rights in virtually all technical fields, including semiconductor devices, electrical connectors, ECU-related designs, image designs, headphones, fittings, lighting devices, and microscopes.)
Languages
Japanese, English