TRADEMARK DEPARTMENT
The Trademark Department
Sakai's Trademark Department is committed to providing a full range of services to protect global and domestic brands.
Our trademark and branding professionals(Benrishi) assist in all aspects of trademark matters - from conducting trademark searches and prosecution, to litigation and enforcement. The team also has extensive experience and a strong track record in taking measures against counterfeit products both in Japan and abroad, as well as online infringements.
We act for many high profile clients ranging from small to large entities in a variety of industries including automotive, electronics, consumer products, food and beverage, pharmaceutical, apparel, entertainment and finance, to mention a few.
Chikako Hashimoto, Patent Attorney and Specific Infringement Litigation Attorney
Chief Manager, Trademark Department
Chief Manager, Trademark Department
Chikako Hashimoto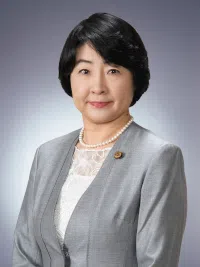 For more than 20 years, Ms. Hashimoto has represented large domestic and foreign companies at Japanese international patent offices as well as foreign-affiliated international law firms, handling cases related to the Trademark Act and the Unfair Competition Prevention Act. She has won cases important enough to be covered in newspapers. She also has extensive experience in anti-counterfeiting, having been in charge of customs suspension cases for more than 20 years. She has also been a customs specialist committee member candidate at Tokyo Customs.
In addition to practicing as a patent attorney, she frequently gives lectures mainly on the Trademark Act, having served as a professor of MIP at the Professional Graduate School of the Tokyo University of Science (2013 to 2016), a visiting professor at the Graduate School of the Kanazawa Institute of Technology (2008 to March 2014), a lecturer at the Graduate School of Law at Aoyama Gakuin University (2006 to September 2013), and a lecturer at the Swiss Federal Institute of Technology (2008). She also serves as a member of the Trademark System Subcommittee of the Intellectual Property Subcommittee of the Industrial Structure Council (since September 2022), president-elect of the Japan Licensing Association, and director of the Japan Trademark Association.
Awards
2019-2023

WTR 1000 Top Trademark Professionals (Japan) Enforcement & Prosecution (Silver)

2020

Recommended in Intellectual Property Legal 500 Asia-Pacific
Publications
"On Sharing Trademarks," Intellectual Property Administration Vol. 72, No. 11., 2022
"[U.S.] Is Proof of Intent Required to Recover Defendants' Benefits in Trademark Infringement Lawsuits?" (co-authored), Intellectual Property Management Vol . 71, 2021
"[Russia] About the Recent Rulings on Parallel Imports: An Interpretation of the Limits of Protection Permitted to Rights Holders" (co-authored), Intellectual Property Management Vol. 69, No. 1, 2019
"How Similar Group Codes of Goods and Services Work under Trademark Practice," Intellectual Property Management, Vol. 67, No. 3, 2017
"The Principle of Trademark Function," Intellectual Property Management, Vol. 65, No. 1, 2015
"The color per se mark: How to designate it in applications," Patent, 68 (4), 2015
"Measures against Counterfeits in the Middle East," Intellectual Property Management, Vol. 62, No. 9, 2012
"3D Shapes and Border Control," CIPIC Journal, Jun. 2011
"About Customs Enforcement on Intellectual Property Infringed Goods," Intellectual Property Management, Vol. 60, No. 1, 2010
Other
Languages
Japanese, English